REGD. RMT Registered Massage Therapy
Covered by Most Private Healthcare Group Insurance Plans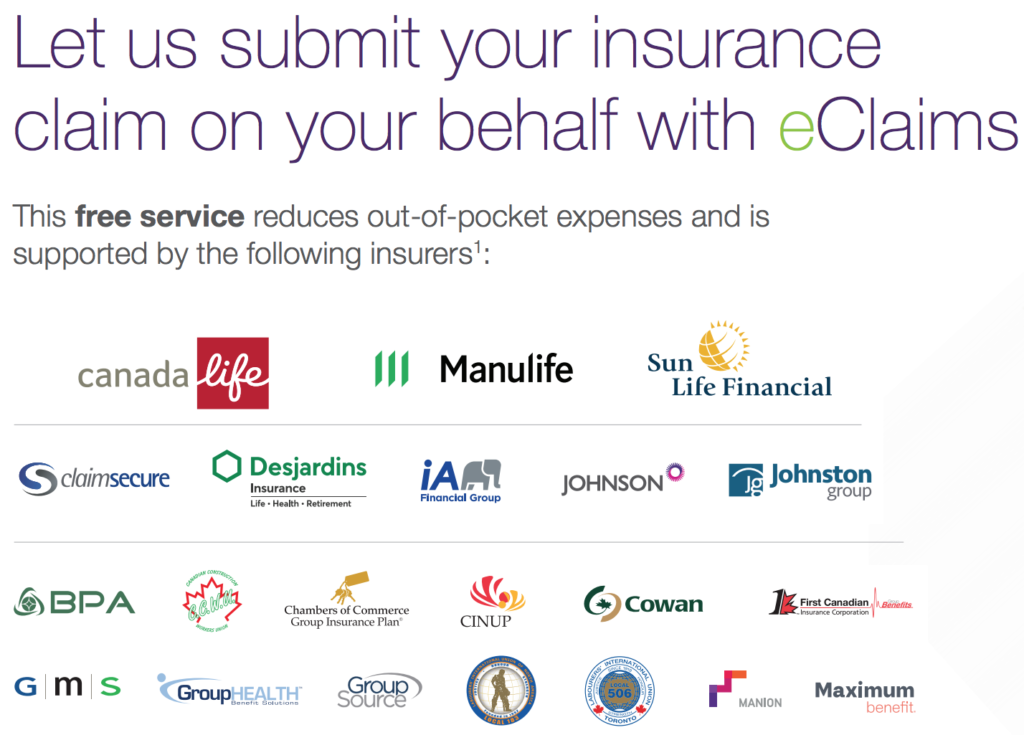 Massage Therapy & Bodywork Rates
30 mins

45 mins

60 mins

75 mins

90 mins

55

75

90

120

140

60

80

95

120

140

55

75

90

 
 

60

80

95

120

140

55

75

90

120

140

55

75

90

120

140

110

150

180

240

280

120

160

190

250

290

15 mins./ $25

 

7 Mins / $10

 

30 mins

45 mins

60 mins

 

55

75

80

 

50

65

 

55

75

90

 
*For Essential Oil or Aromatherapy, add $10 to any treatment.
Most Para-Medical Services are Covered by Extended Private Insurance
Extended Healthcare & Massage Coverage
Many extended healthcare plans offered by Canadian employers include provision for massage therapy. As part of your regular routine, massage is an excellent (and enjoyable) way to maintain good health and help prevent injury from the repetitive strains of your daily life.
We are pleased to announce North Toronto RMT Clinic is now accepting Direct Billing through private insurance.
This service will be offered through Telus Health. As such there is some limit to the insurance companies that provide coverage though direct billing.
A physicians referral is not needed to access Massage (Registered Massage Therapy /R MT) , however it may be a requirement of your insurance.
Some insurance companies require that you sign up for their online programs before we are able to direct bill on your behalf.
Please check with your HR dept or insurance if you are unsure.
Set-Up and "direct billing" is 100% FREE.

Must be guaranteed by personal credit card on file
Must be Primary Insured
If you're not sure whether your benefits package included massage therapy, you can either check the benefits packet from your employer or simply call your insurance provider. In order for massage to be covered by any insurance plan, the services received must be completed by a Registered Massage Therapist (RMT). You may also be required to submit a doctor's note recommending that you receive massage therapy.
Some insurance plans cover massage therapy but only up to a certain amount per visit. This may be a dollar amount or a percentage. Any amount not covered by your insurance company must be paid on completion of the treatment.
Tipping policy: Gratuity is greatly appreciated but your return visits to our clinic are the best tip, as well referrals to co-workers, friends and family members.
* HST Extra.** Rates and scheduled appointments are subject to change without notice.  North Toronto RMT Clinic reserves the right to change the information published at any time and without any notice.
Cancellation policy: If you are unable to keep your appointment, please notify us 24 hours in advance to cancel or reschedule, or full appointment fee will apply.
Late arrival policy: If you arrive late for your appointment, we will try our best to accommodate your full booking. However, if that is not possible, you will be billed for the full cost of your original booking. Thank you for respecting our time.
Payment Methods Accepted: Cash, Debit or Credit Card (VISA/MasterCard). A receipt will be issued at the clinic upon payment.
Official Winner Selection
*For Essential Oil or Aromatherapy, add $10 to any treatment.
Most Para-Medical Services are Covered by Extended Private Insurance
Extended Healthcare & Massage Coverage
Official Winner Selection